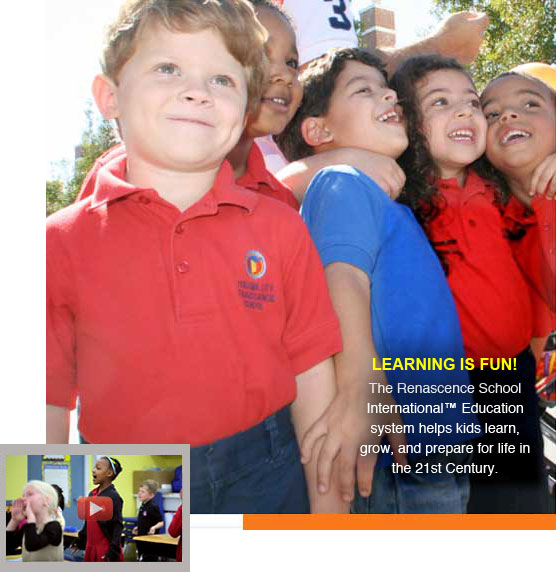 Renascence School International
offers a learning experience
like no other
Renascence School International (RSI) began offering a unique system for teaching math, creativity, English, science, history, foreign languages in Panama City, Florida in August, 2005. This educational system helps preschool - grade 12 students learn at advanced levels, become proficient in Chinese and/or Spanish, and solve problems in creative ways. In the spring of 2009, RSl (formerly the Panama City Renaissance School) received national recognition for the quality of its academic program. After receiving this recognifion, RSI began offering its unique education system to schools outside of Florida. Students educated with the RSI system have received awards for excellence in science, language arts, mathematics, foreign languages, athletics, and the arts.
To learn more about how you can offer this unique academic program at your school, email us at info@rschoolgroup.org.